I am proud to announce that I've been appointed to the position of Resident Stage Director for the Miami Music Festival.
This summer I will direct Cunning Little Vixen, Dead Man Walking, and Act 1 from Die Walküre.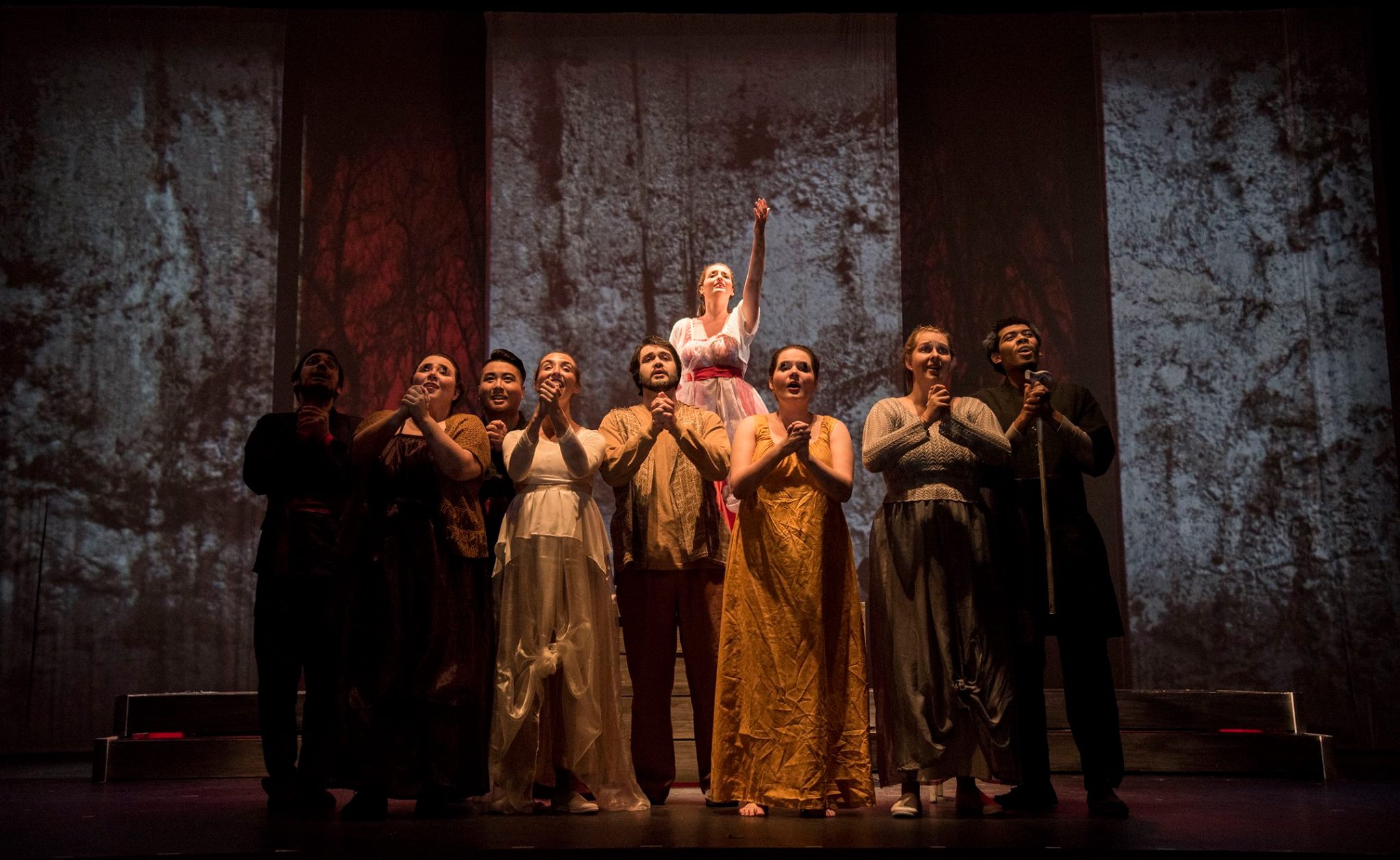 Please click here to take a look at their website.
Allartsreview4you: Review of The Secret Marriage
by Bob Anthony

Forget the high prices and huge productions costs of most opera companies and head for the Spectrum Theater where six divine opera singers act their comic hearts out for the Mozartian-type production of Domenico Cimarosa's "The Secret Marriage" (To 10/23). It is a total gem for the newly named Aurora Opera Theatre formerly titled the Opera Theater of Northern Virginia.

The direction by David Carl Toulson is "right on" and he obviously has a charming sense of humor that he passes off to this cast which does wonderous comedic turns with totally sincere emotions as "love" is passed around to confuse one-another's character. The solo arias are superb and the quartets, quintets and sextets are luscious throughout.

Tenor Keith Hudspeth is the name to remember as his legato is arresting and whose voice was perfect for the smaller Spectrum theater. He would need to strengthen it for an operatic stage. Soprano Esther Heideman presents a fine upper range although she unfortunately rarely goes into her velvety lower range and her only weakness is not in singing but in English word articulation as one only understands about 10% of her script...she covers nicely with fine non-verbal acting, however, and it should pose no problem when she sings in another language with surtitles. Mezzo Alexandra Christoforakis was tentative at the start but blossomed with her full mezzo...most melodic...range and was probably the best singing actress on stage. Baritone Tad Czyzewski was the favorite of the audience with his delightful prat falls and comedic skills although he sometimes was weak in his recitative. His baritone was solid when singing his arias and he was definitely a comic delight on stage. Baritone Michael Nansel demanded the stage with his huge voice better suited for an operatic stage as he overwhelmed the other singers on stage. His acting was delightful as he was mostly the stooge to the connivances of the other characters. Soprano Elizabeth Kleuegel finely acted the sympathetic "scapegoat" in her attempts to capture the Count who tried every attempt to reject her but not persuasively enough. She has a soft and lovely soprano with a wonderful twinkle in her eyes throughout her singing.

John Edward Niles is probably the most talented music director in this area as he realizes the music must follow the singer for a perfect blending in the on-stage sounds. His interpretation of the music was first rate as he led his quartet of musicians. This is a highly recommended opera that amazingly last for 2 hours 10 minutes but it is so joyful that one wonders how the time can fly by so quickly and so delightfully.